Diversity by Design
Most organisations want to be more diverse and inclusive but how do you turn statements of support into meaningful results?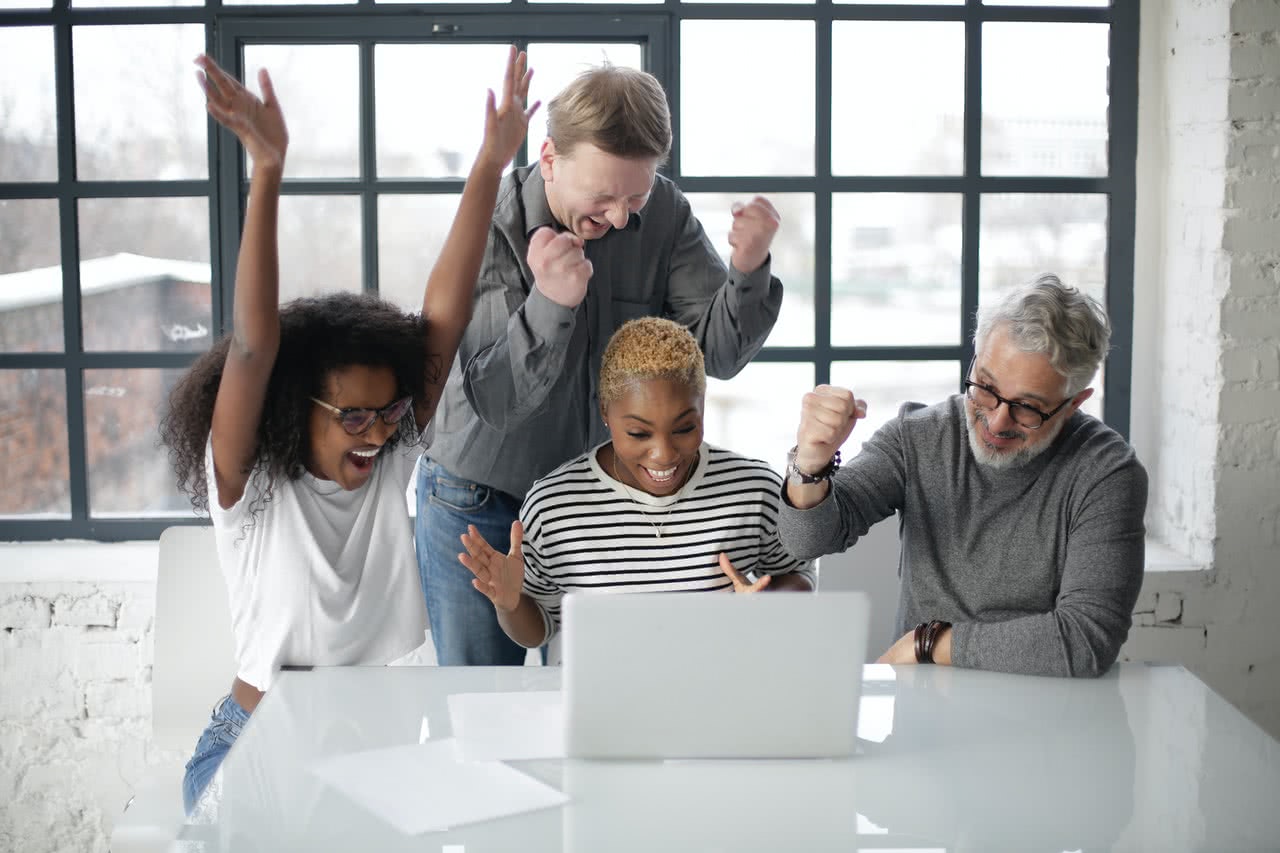 Ninety-seven percent of Australian workers support taking action to make workplaces more diverse1. More diverse workplaces perform better2. This isn't news, we know this. Most organisations want to be more diverse and inclusive but how do you turn statements of support into meaningful results?
Change From a Cost to an Investment Mindset
Diversity and inclusion (D&I) is an important part of an effective hiring strategy and decision makers need to understand that. It's worth investing in because it adds value. Sometimes that will mean money for things like anti-bias training, bringing in a diversity consultant or using new tech. But it doesn't have to be. There are also some fantastic free resources like Lever's Diversity and Inclusion Handbook or the Australian Human Rights Commission's Employer Toolkits.
Whether spending money or not, decision makers need to invest their time and support in D&I. Change takes time, developing and implementing new processes takes time, setting D&I goals and monitoring them takes time. Decision makers need to make sure everyone in the organisation knows that it's time well spent.
This is particularly important if you're a startup or smaller organisation looking to grow. The earlier D&I is expressly incorporated into your hiring policies, the sooner it will deliver the value of a diverse and inclusive workplace and the less work that will need to be done down the track to reactively deal with a potentially homogenous one3.
Make D&I Part of the Plan
As the old saying goes, a failure to plan is a plan to fail. There are 2 sides to this: the numbers and the process.
First, the numbers. You need to get an idea of where your organisation stands from a diversity point of view. The overall numbers of an organisation aren't enough, you need to understand what the representation numbers are across departments and levels of seniority too. Once you know the baseline, you may want to set some targets. Those targets can be achieving certain diversity hiring targets with new hires or increasing representation of certain groups in specific teams or at specific levels of seniority.
There is no one-size-fits-all solution here. Your diversity targets may depend on your industry, the location in which you're hiring, the size of your organisation and so on. But you do need to set some goals and review how your organisation has performed against them.
Second, the process. There are any number of hiring strategies or tools you can look to incorporate but things like blind resume assessment, or even automated resume assessment can help eliminate bias at the top of the funnel. Other things to look at could include diverse interview panels, inclusive wording in job ads and tech tools. It's a topic in itself and there's a whole chapter on inclusive hiring processes in the Lever D&I Handbook, that was mentioned above.
Proactively Build Diverse Pipelines
So the plan is in place, you've set up your processes, reviewed the wording of your job ad, opened it up for applications and… you get a pool of applicants that is about as diverse as the team you're trying to change.
Making diverse hires requires having a diverse talent pool and you won't always get that through passive channels alone. We've spoken about the importance of multi-channel hiring but the TL; DR is that sometimes the candidates that you're looking for won't know about your job or may self exclude.
If you're not seeing the diversity that you'd like in your candidate pool, you need to be willing to invest the time and sometimes money to go out and find them. This is when having decision makers who understand that value of that investment is so important.
Even if your talent team doesn't have the capacity to proactively source diverse candidates there are other ways to find those candidates and bring them into your hiring process. A smart talent tech company that provides excellent resources on how to implement meaningful D&I hiring, let's say…
1.
Dca-Suncorp Inclusion@Work Index: Mapping the State Of Inclusion in the Australian Workforce
, accessed 2020-10-18
2. Gomez, L.E & Bernet, P (2019),
Diversity improves performance and outcomes
, Journal Of The National Medical Association, 11(4), accessed 2020-10-18
3. Gompers, P. and Kovvali, S. (2018),
The Other Diversity Dividend
, Harvard Business Review, July-August, accessed 2020-10-21
---
Continue reading