Tax time: WFH deductions you gotta know about
Tax returns can be confusing at the best of times, but even more so in this new work from home era. Can I claim my morning coffee? What about my Pinterest-worthy new velvet desk chair? Who knows? 🤷‍♀️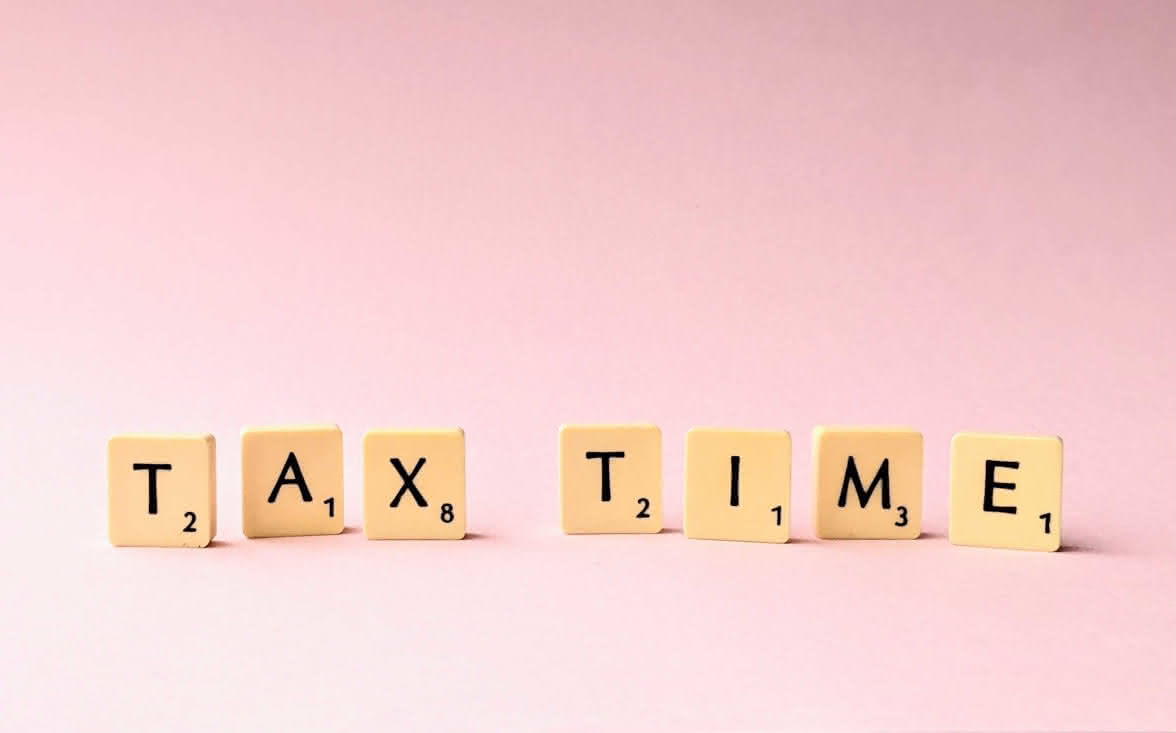 Well, we're about to make tax time that much easier for you with a basic guide to WFH deductions – whether you're an employee or running your own business hoping to be Australia's next unicorn (we have faith in you).
First things first, let's get schooled on what a tax deduction is. We asked our friendly accountant Nathan from Watson & Watt to break it down for us:
"A tax deduction is an expense that reduces your taxable income, which in turn reduces the amount of income tax you pay. As an example – your salary is $100,000 and you pay a tax agent to do your tax return which costs $275. Your taxable income is then $100,000 minus $275 = $99,725. You pay tax at your marginal tax rate on the $99,725."

Nathan, Watson & Watt
Ok, seems pretty straightforward. But how do tax deductions change if you've been working from home? You might have had to buy some things to be able to do your job from home, like a new laptop or desk. You're probably spending more on electricity and internet too. If this sounds familiar, you may be able to claim a deduction, but only if 1) you have spent the money yourself, 2) the expense is directly related to earning your income and 3) you have a record to prove it.
According to this criteria, sadly, you won't be able to write-off those new linen bed sheets.
There are three ways that you can calculate your working from home deductions – the shortcut method, fixed rate method and actual cost method. The shortcut method was introduced from 1 March 2020 due to COVID-19 and is arguably the easiest. You just need to keep a record of your working hours to claim $0.80 for every hour you worked at home, to cover all of your extra costs.
Here's an example for our Melbourne friends – if you worked 81 days from home during the 2020 lockdown, and worked 8 hours a day, you could claim a deduction of $518.40 on your tax return (81 x 8 x $0.80 = $518.40) using the shortcut method.
The ATO shares useful advice to help you work out which method is best for you, what's covered by each method, and the value of your claim. But we also asked our go-to finance guru, Nathan, if any deduction method is better than the others:
"The actual cost method would normally give you the biggest tax benefit, but it's also more complicated and onerous. The fixed rate method is fairly easy and usually gives a good result, and the shortcut method is fine if you don't have a lot of expenses. I'd suggest calculating the deduction under each method and choose the one that gives the best result – provided you've kept all the required records."

Nathan, Watson & Watt
Here is a general guide of what you can and can't claim if you are…
An employee working from home
Expenses you can claim…
Electricity expenses for maintaining a comfortable working environment (i.e. heating, cooling, lighting) and powering equipment needed for work
Cleaning costs
Phone and internet expenses
Printer paper and ink
Home office equipment, including your computer, printer, phone, furniture and furnishings
Expenses you can't claim…
Tea, coffee and any other general household item you might be taking for granted at the office. Guess that answers our earlier question, bummer.
Any costs associated with homeschooling your kids, such as iPads, desks, or snack rewards…
Any expenses that your employer reimburses you for
The decline in value of equipment provided by your employer, such as a laptop, monitors, phone or fancy stand-up desk
Occupancy expenses such as rent, mortgage interest, water and rates
Operating your own business from home (that includes you, freelancers!)
Expenses you can claim…
Unlike employees, you can claim occupancy expenses. But it's important that you keep the right records (e.g. rental contracts, council rates, evidence around how you separate your home by business and private use)
General running expenses, such as electricity, phone, decline in value of equipment, furniture and furnishing repairs and cleaning
Motor vehicle trips between your home and other locations for business purposes
The same no-goes apply to home-based business owners *removes coffee machine from cart*, but the deduction method becomes a little more complex depending on whether you are a sole trader/partnership or a company/trust. Luckily, the ATO is to the rescue again, with this handy guide.
Common Mistakes
To round off this sage advice*, here are some common mistakes to watch out for when claiming work from home expenses:
Not keeping records to substantiate your claim – if total claims exceed $300 you must have receipts or another form of evidence for all of the expenses.
Claiming something that you shouldn't claim at all – Remember, you can't claim your rent/mortgage if you work from home – that's only for home-based businesses. You also can't claim any expenses that your employer has reimbursed you for.
Not submitting a claim – It may not seem like much, but $0.80/hour can add up if you have been working from home for several days a week over the past financial year.
*You might have guessed that we are not in the financial biz, so please consult a qualified professional (i.e. your accountant or a registered tax professional) for legit advice.
Oh, and if you feel like this last financial year was a bit of a write-off (see what we did there), what better time to set some better habits for the new financial year ahead (like keeping those receipts!).
Need to get back to basics when it comes to tax? Here are some podcast eps that you might find helpful:
Wishing you a juicy tax return!
---
Continue reading