Dij Thulasi on engaging talent
"What exactly is it that appeals to you…understanding their world, understanding their language makes a huge difference"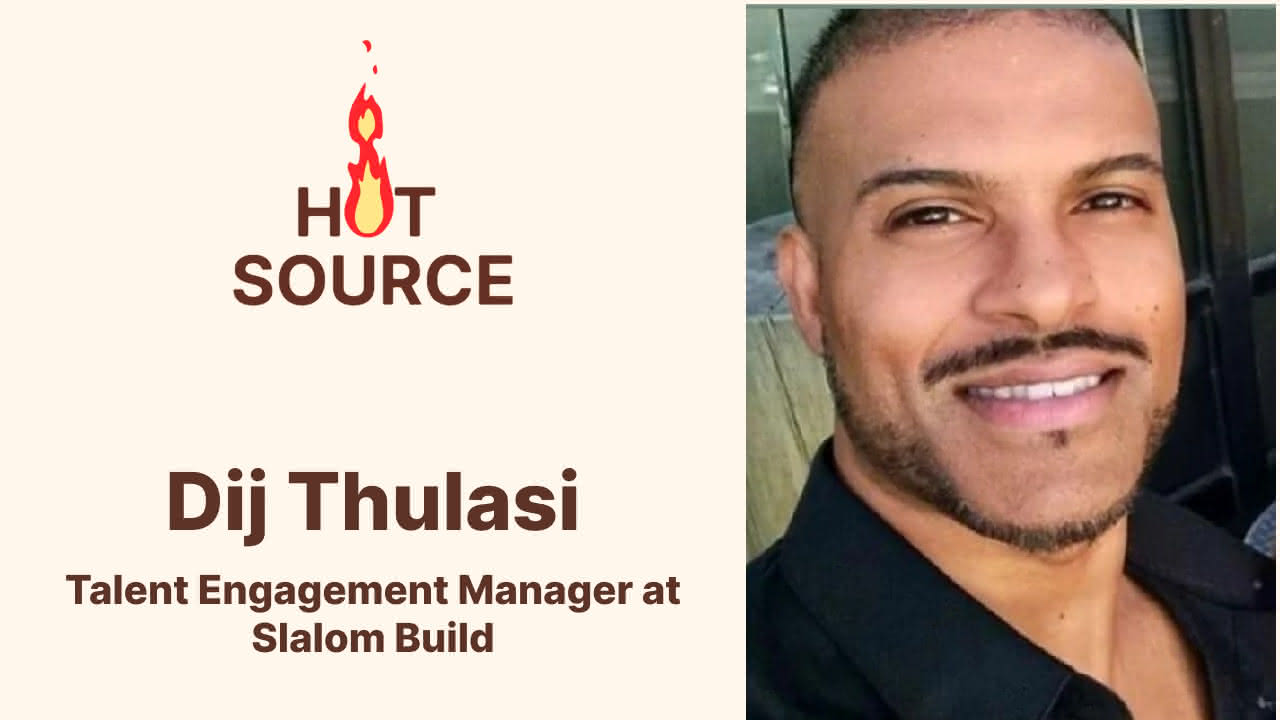 Dij Thulasi is the Talent Engagement Manager for Slalom Build where he leads strategic sourcing and talent engagement.
Dij joined Mike to chat everything talent engagement.
or listen on your favourite podcast provider
Slalom Build's expansion into Australia saw Dij leading up Talent Engagement. Key to their success would be establishing their own strategies for the Australian market in order to effectively engage Australian candidates.
Even though Slalom Build is global, we know that other markets do things very differently so our key focus in building out the Australian team has to be somewhat to the rest of the world.
In doing so they took a very strategic approach to the messages that they sent.
For us it's really about doing that initial groundwork, to really understand if you're an engineer what really excites you? Is it flexibility, is it the technology itself? What exactly is it that appeals to you…understanding their world, understanding their language makes a huge difference.
Looking for patterns in their data like time between follow-ups, and A/B testing were part of their strategic approach.
We looked at a few data points to construct the messages and then we work with our hiring managers and people within those different sort of capabilities to get their ideas around the messages. If we were to reach out to them with the same type of messages, how would they respond?
We love Dij's collaborative and strategic focus when approaching engagement in outreach messages. Check out the full episode to hear more!
---
Listen on your favourite podcast provider.
Want more Hot Source? Subscribe to our Hot Source Newsletter so you never miss an episode!
---
Continue reading