Reflecting on Three Years at attract.ai
Startups are a wild ride, huh?
We've all heard the usual cliches. "It's like being on a roller coaster" or "it's like a duck in a pond – calm on the surface, frenetic under the surface".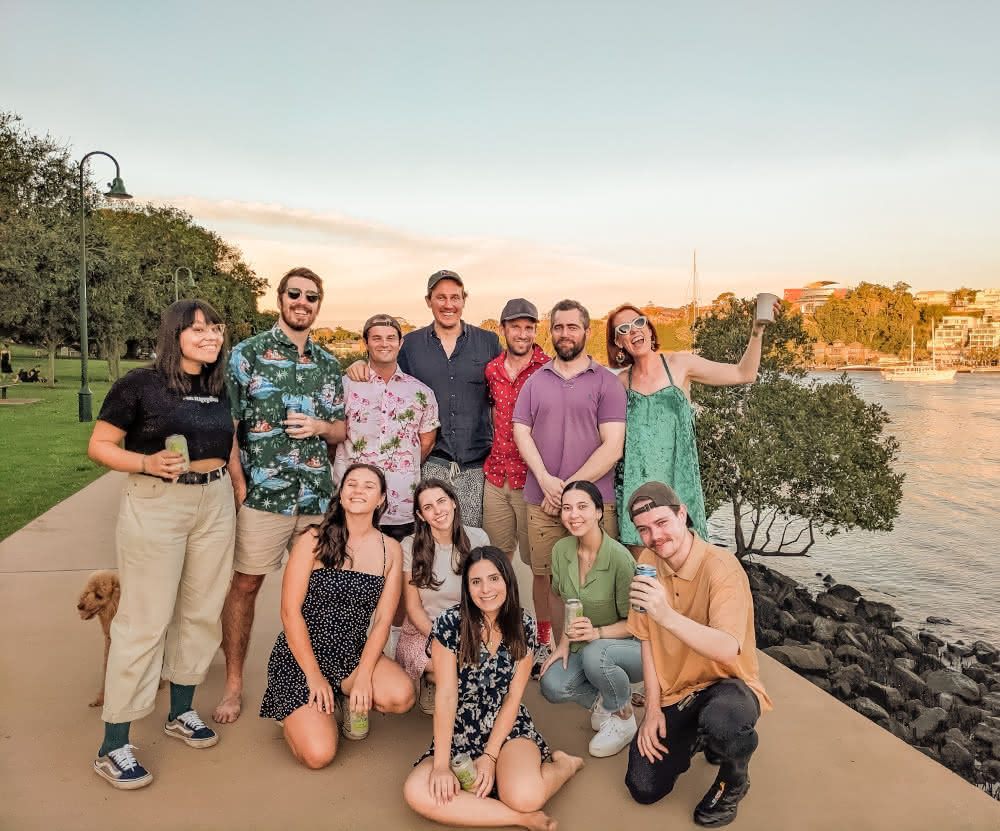 After 3 years of working at an early-stage startup, I prefer to liken it to watching a garden grow. Some days you're caught out by a rogue sprinkler, other days you're deep in weeds thinking, "Wtf, didn't I pull these out yesterday?". However, if we nurture and invest our time in a startup, it can bloom. It's a hugely rewarding experience (maybe even a privilege) to see a startup come to life.
I thought it was time to reflect on my key learnings in the hope it'll help others on a similar path.
1st Year: Don't let a bad day beat you
TL;DR: Don't let challenges deflate you. Stay resilient. If you believe what you're doing can solve the problem, back yourself in!
I vividly remember my first day. Elevator was broken. Forced to walk up far too many stairs. Quads are burning. I arrived at our tiny little art studio office. There was no air conditioning and it was the middle of an Aussie summer. Looking back – this encapsulated my first learning. You need resilience early on.
When you're at that early stage – you're trying desperately to validate your product. You're working out what your model looks like and trying to get it in front of customers. I was subjected to a lot of people saying "no" and "I don't see value in your product". My advice is to take these no's as learnings, and take learnings as a gift. Things improve, you improve, your product gets better. The elevator won't always be broken and you'll get that air conditioning working one day!
2nd Year: Hold space for people's ideas
TL;DR Create an environment where people feel safe to speak up.
During my 2nd year at attract.ai, the c-word had made its way to Australia.
The Covid pandemic disrupted many businesses and forced companies to change a lot of their plans. For us at attract.ai, we needed to make big decisions. These decisions lead to robust debates on product roadmap, strategy, marketing etc. I remember discussions where the entire team was on a video call with a different idea of what the future should look like for attract.ai. It was intense. But thankfully we had created an atmosphere where people felt safe to express their ideas. We were okay with difficult conversations. We trusted each other. In the end, our Customer Success function made the decision to invest more in research and discovery in order to understand our users better. Ultimately, we are in a better place because of those robust conversations. When you create a safe space, you achieve better outcomes because everyone's perspective is being considered, enriching the final decisions.
My biggest learning from this year was advocating for an atmosphere where people feel safe to raise and express their ideas. It's important and in the end, everyone wins.
3rd Year: Your team is everything. Invest in them
TL;DR: Invest in the team early to accelerate their growth. Leaders create leaders.
Over the last year I have been fortunate enough to find myself building out a team and the broader Customer Success function. And I have to say, I absolutely love my team.
John Kerr's book 'Legacy' speaks to the importance of leaders creating leaders – and leaders being teachers. As this was the first time I've built out a team, I adopted this mantra wholeheartedly. John Kerr has really drummed it into me to create a learning environment for my team. Some of the building blocks of a learning environment are; surrounding your people with supportive leaders, resources for personal and professional growth, and nurturing talent from the ground up. His book and learnings have inspired me to invest in the development of others – recently I've been enabling my team to drive their own projects and facilitate internal workshops.
A huge learning for me in 2021 is don't be afraid to provide learning and growth opportunities – it's crucial to embed them within the culture. Provide people with the tools they need to perform at their best. Support, guide and educate your team early on, not only for their own career development, but because they will be able to educate new team members coming in behind them. Leaders create leaders – and leaders are teachers.
As I enter my 4th year at attract.ai, I'm excited to see what learnings this year holds for me. I'm proud of how far we have come in the last three years… But this is only the beginning.
See you around!
---
Continue reading