Ben Tanswell vs Big Tech Layoffs
It's similar to sourcing, the objective is to get someone on the phone…it's an initial chat you're trying to get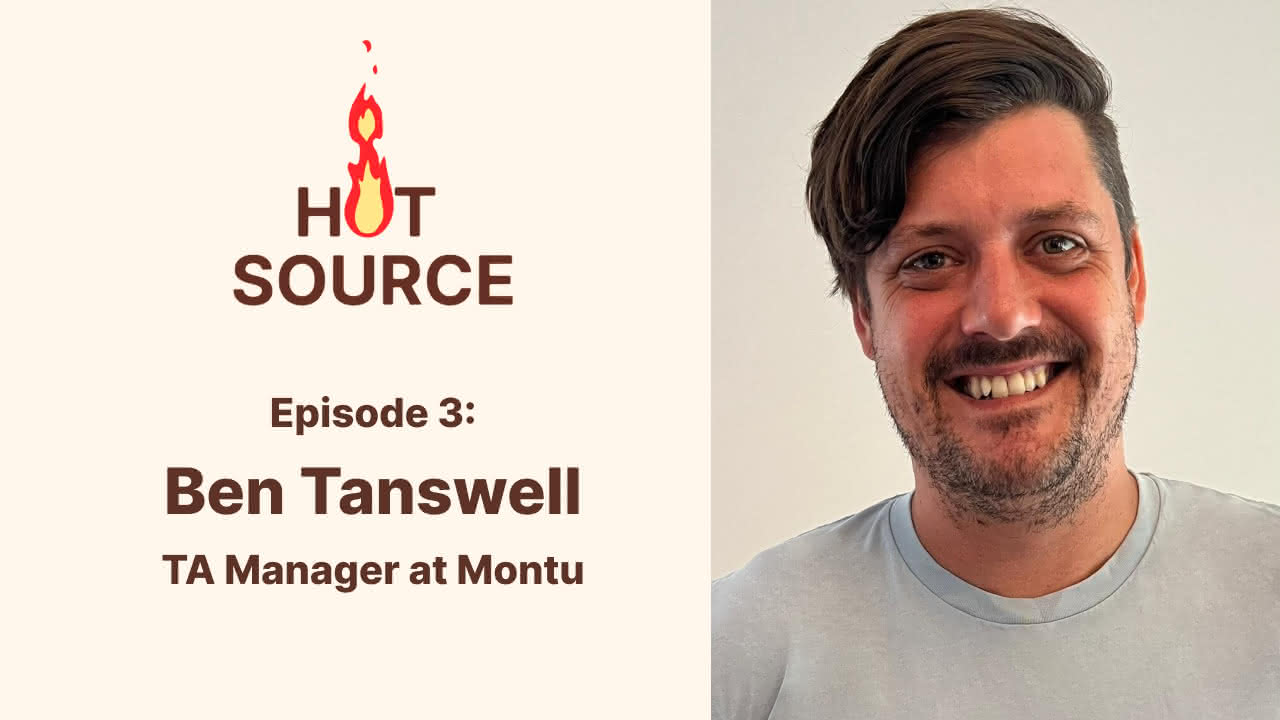 2023 has been tough for big tech with over 100k people laid off so far.

This week we caught up with Ben Tanswell to chat about his experience getting laid off, and how he bounced back as the new Talent Acquisition Manager at Montu – Deloitte Tech Fast 50 fastest-growing company of 2022.
Ben talks very openly about how the news impacted him and shares some invaluable advice for others facing a similar fate.
Or listen on your favourite podcast provider.
Ben was initially discouraged when he began his search for a new role as he found himself in the same position as many others, making it challenging to stand out and distinguish himself from the crowd.
I was looking at job ads and seeing 100, 120 applicants and it's like you're just a piece of paper at that point, trying to cut through the noise.

Ben Tanswell
He decided to take action and utilise his talent-sourcing skills to secure a new role.
A big part of [talent] jobs are understanding and communicating someone else's brand, so being able to utilise those skills and use them on your own brand, especially in a time where it's so competitive is a massive differentiator.

Ben Tanswell
Relying on his network for insights and inspiration, Ben created a target list of companies that aligned with his preferred size, industries, and areas of expertise, in order to get a better sense of what his next role might entail.
I'm trying to get them on the phone so we can have a conversation about me and whether that's going to be a good fit and then let the conversation go down the path it's going to go down.

Ben Tanswell
He then crafted an outreach message that was tailored to the recipient, had a relaxed tone, and didn't place too much emphasis on himself.
I didn't want to go into this selling of "I've been here, I've been here, I've been here" because none of that may translate to what [the company you're reaching out to] are looking to do and what that role is looking to do. You can muddy the waters by having too much information at once

Ben Tanswell
Next week we will share Ben Tanswell's job-winning message template for others who have been impacted by big tech layoffs… and a few more for inspiration!
---
Listen on your favourite podcast provider.
Want more Hot Source? Subscribe to our Hot Source Newsletter so you never miss an episode!
---
Continue reading