How To Pitch Your Startup
TLDR: Be prepared, be yourself and sell the value.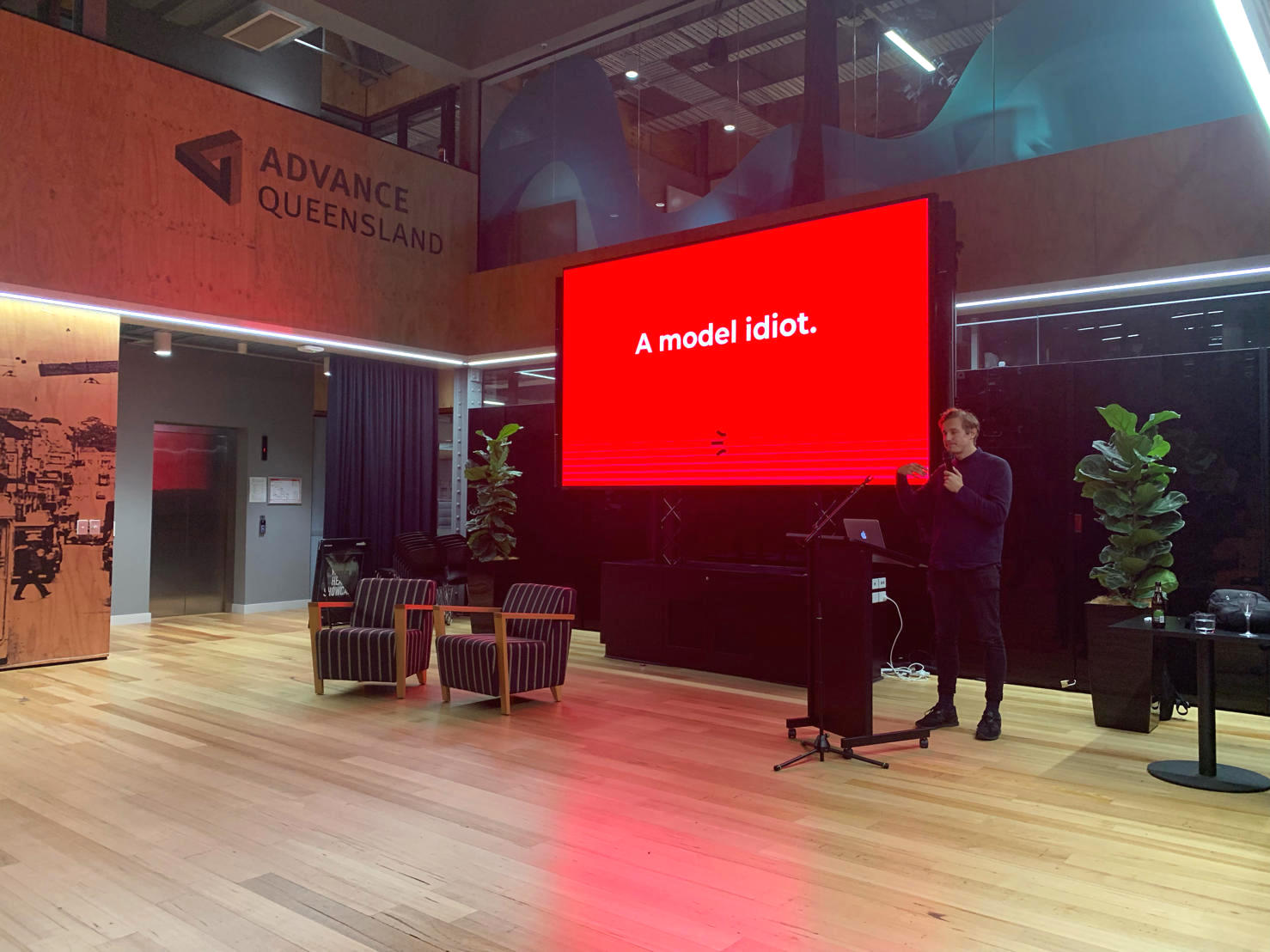 Attract.ai was recently approached to pitch in the Innovation Lab at the Australian Talent Conference in Sydney. We were pumped to score a ticket, let alone an invite to pitch at our first ever conference.
Once the shock wore off, we got to work preparing for this momentous occasion. We signed the paperwork, booked flights, organised the merch (FYI: it's awesome) and finalised the pitch… almost.
Admittedly we haven't involved ourselves in many pitch events. We've prioritised growing our business + product vs growing my ego. That being said, we couldn't say no to this particular event as the lineup was RIDICULOUS!
The who's who of HRtech startups from Australia and the US will be pitching. Think Expert360, Australia's highest profile HRTech business since Seek. And have you heard of AllyO? They just closed a US$45m Series B round. No biggie.
In the face of an imminent spanking, I decided that maybe it was worth spending some time prepping. Like any lazy millennial, I went to YouTube to seek guidance on 'how to life better'.
After countless hours trawling through Techcrunch demo day videos (yawn), I have compiled a list of my top four pitch pointers:
1. Be yo-self.
The most memorable pitches were from founders who were comfortably themselves. Their stage presence made you sit up and listen to what they had to say. Their presentation wasn't so much a pitch, but a conversation in which they calmly and clearly engaged their audience.
2. Tell a story.
They used storytelling as a tool to help their audience better understand the problem they were solving. Not just conceptually, but how the problem made their users feel genuine pain. To paraphrase Maya Angelou: "…people won't remember what you said… but how you made them feel."
3. Value > Features
Great pitchers don't stand on stage and list every boring single feature. In some cases they verge on sharing too little product info. Instead they speak to the tangible value their product creates for their users (eg. time saved, $$$ saved and % growth)
4. Be prepared.
This should go without saying, but after my YouTube blackhole, I can confirm that a lot of people stuffed this up. Preparation is key. It's easy to sit at home and nail a pitch to your family/dog/reflection, but once you get in front of a big crowd and bright lights… You're on your own!
So there you have it, my four pitch pointers. They will help you prepare, but the end result is up to you. On that note, I better practice what I preach and get organised… But watch this space. I will spin back post conference and let you know it all goes!
P.S. Be like these guys… Love your work Enboarder and Culture Amp!
… and less like Erlich! Love the show but not so much the pitch.
---
Continue reading