5 Tips for TA's from Talent Table Brisbane
Whilst at Talent Table Brisbane we chatted with TAs from lots of different industries who are all facing different challenges. Here's the most common tricks & tips that we discussed.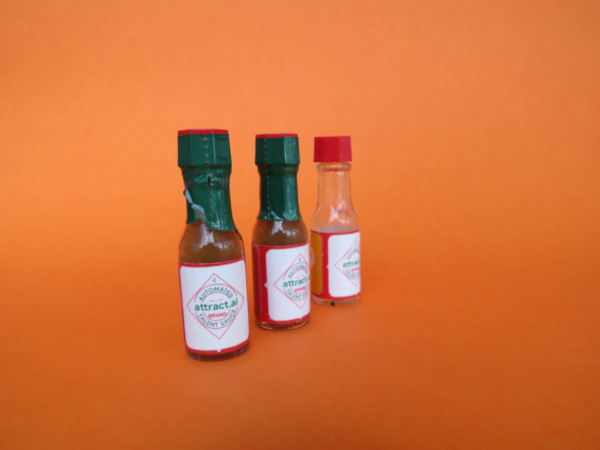 1. Collaborative Outbound & Follow-Ups
Have a brand or role ambassador (such as a Hiring Manager or Founder) reach out to a candidate who did not respond to your outreach.

We call this strategy Collaborative Outbound. Many of our customer have employed this strategy and achieved a success rate of 30 – 40%. If your ambassadors are unable, or don't have the time to reach out you can utillise engagement tools (like attract.ai) to automate the process, or send messages on behalf of the hiring managers.
If this option isn't available, you should at the very least be following up on your unanswered messages. A simple, "Hi, did you see my previous message. Would love to chat," can do wonders to your engagement rate, and with an engagement tool take little to no time at all.
2. Connect, Add Note
At attract.ai we encourage the use of connect, add note.

Nearly every TA we spoke to used InMail to reach out to candidates, yet our experience with InMails has shown that most of them receive poor response rates compared to connect, add note. InMails are generally too long, lack personalisation and are apart of a spray and pray approach. Connect, add note instead is short and punchy which easily grabs candidates attention. It also has the added benefit of not having the stigma of InMails and is easier to personalise.
We also see great success with people connecting without a message, and once they connect back, sending a message. This method allows you to qualify candidates who are more likely to respond to you, and gives you the means to write them a lengthy message. Like Collaborative Outbound, an engagement tool makes this process easier.
3. Internal Mobility
Strategically fill roles using internal mobility to create a better culture and make hiring easier.
We heard from some people that internal mobility filled up to 60% of their open roles. The immediate question however is, you've just created another opening, how does that help? By being strategic about your internal mobility you can increase retention and fill roles easier. For example, entry-level roles likes Customer Services are easier than most to fill and employees can be redeployed into many different roles, like sales, marketing or product. Be sure to focus on building a robust customer service pipeline with a strong top-of-funnel strategy and nurturing.
4. Employer Branding
Put your Employer Branding to work in your outbound recruitment strategy.
Employer Branding is incredibly valuable, particularly for industries where candidates lack a social footprint. It can also be used to enhance your outreach strategy, and personalise it. For example, include in your message a "day in the life" video of the role you're hiring for.

You should also use your Employer Brand to guide the way your outbound recruitment strategy works. If your organisation's values include honesty and creativity ensure that your messages are creative and personalised, and you give feedback and a true representation of the company, without glamorising it in a sell. Candidates will appreciate that your values are genuine and get a real sense of your culture.
5. Seek Help & Advice
Collaborate within your organisation and community to improve your sourcing.
Quite a few TAs were searching for candidates in areas that were new to them (primarily technology), and many expressed that they felt out of their depth. Here's what we would suggest to help you get over the steep learning curve:
Organise a sourcing jam with your Hiring Manager. Aim to find out what the must-have vs nice-to-haves are and gain an understanding of the jargon.
If you know of another TA who works in that space you can ask them for some of their tips (or a sourcing session). Alternatively, if you have a sourcing tool like attract.ai, their support team may be able to support you in the initial search and in understanding some of the intricacies of the role.
Study the profiles and resumes of your current employees. Whilst these documents won't provide a complete picture of a candidate's ability, you should be able to get a fairly good idea of what to look for. In particular look at their prior employers, highlighted skills and any groups or communities they're apart of and take note of any commonalities.
---
If you're interested in going along to a Talent Table event to chat all things talent with your peers and vendors, follow Talent Table on LinkedIn to find out more about their upcoming events.
---
Continue reading