Four talent acquisition agencies leading the way in hybrid outsourcing
The recruitment landscape has evolved significantly in the past decade. Online job boards, social tools and AI – technology has made it easier for companies to connect with and recruit talent at scale. But now there's a new kid on the block – a hybrid agency model, fusing recruitment with talent acquisition.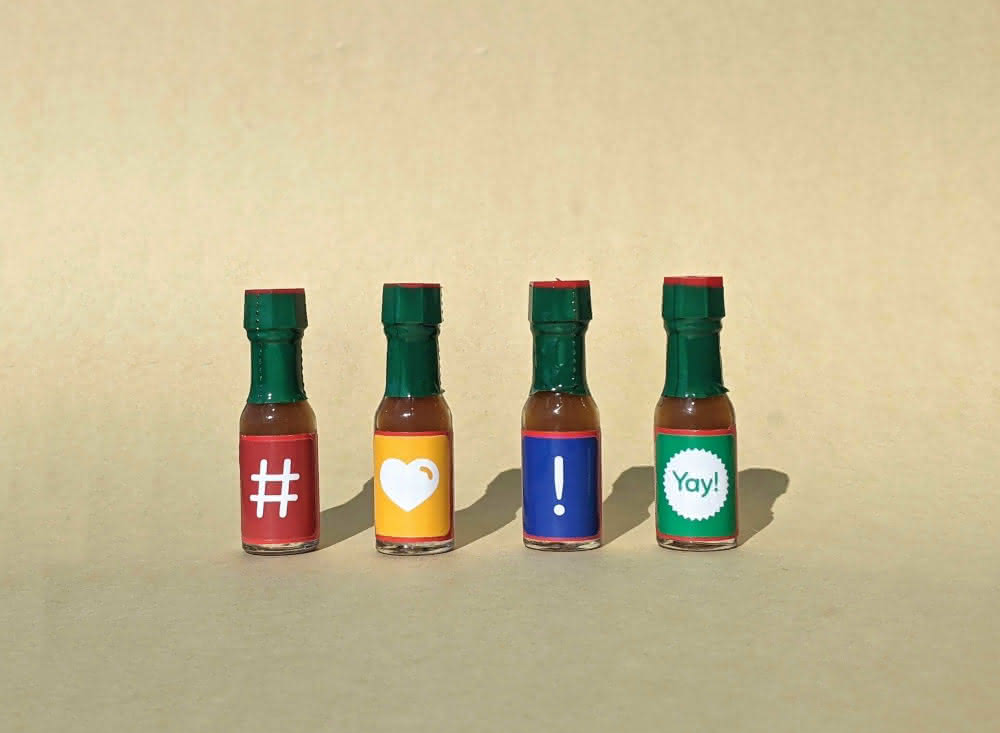 More and more talent acquisition agencies are popping up, working as an extension of their clients' teams to provide an end-to-end service, from setting their talent strategy to building their teams. The rise of talent acquisition agencies is signalling a shift away from recruit-on-demand to a more strategic, proactive sourcing model. Could this be what companies need to stand out in a competitive market, especially when we're facing a skill shortage?
Here's our pick of our favourite talent acquisition agencies who are leading the way in this new era of recruitment.
---
Based in Melbourne, Crew is a talent consulting firm for tech businesses of all sizes and stages of growth. Through their embedded TA model, the Crew team offers two core services to support clients no matter what stage they're at in their journey: Talent delivery & talent strategy. Seems like they have the right formula, as they're trusted by a strong roster of clients including carsales.com.au, A Cloud Guru, Culture Amp, Xplor & MessageMedia.
Crew also gives back to the industry. They recognised a gap in resources and training to help organisations build effective careers sites. So, the Crew team crowdsourced opinions and made a scorecard. And then they launched The Alfies – a monthly award for the best nominated careers site or webpage. Check out their analysis of January 2021 Alfie winner, SEEK. With clever thought leadership, a 90% fill rate and proven cost saving success for clients, Crew is one to watch.
Attract: Why did you launch the Alfies?
Simon @ Crew:
"The Alfies is all about a community learning from each other. Like so much in the Talent world, there's very little formal learning around this piece of the puzzle. We all just sort of plagiarise, ideate, and research as best we can to come up with something. So we thought it'd be fun to gather some opinions and use those criteria to look at some well-known and not-so-well-known careers sites."
Crew is on 🔥
---
TQ is regarded as one of Australia's leading consulting and advisory firms for talent acquisition, engagement and mobility (TEaM) related projects. Simply put, they're in the business of joiners, movers and leavers.
Head-quartered in Melbourne but with a team of 70+ professional HR and recruitment practitioners and management consultants across all States, TQ offers flexible talent solutions for their staff and clients. It is independent and has been a remote-first business for 12 years. One of their core values is providing meaningful and engaging work for their people in a way that allows them to wrap work around life, not the other way around. We love their progressive approach!
The Consulting team at TQSolutions have been incredibly active in 2021 helping businesses, large and small, rethink their Talent function's service and operating models. Typically working with organisations who are about to embark on significant change or transformation programmes, TQ's services cover Advisory (TA strategy, HR Tech, Brand, capability, approach and process), Deployment (on-demand access to TA, HR, Brand and Candidate Experience specialists) and Solutions (integrated projects and managed services). TQ is reimagining talent acquisition with a highly flexible and responsive business model, allowing clients to dial-in, or dial-down support as required. Their unique approach has captured the attention of some of Australia's biggest brands, including ANZ, Deloitte, Australia Post, Kmart and Lion to name just a few.
Attract: What are the three key trends in the future of recruitment?
Nadine @ TQSolutions:
"First, refocus on internal mobility (top talent is hard to come by so companies are getting smarter about leveraging the talent they already have within the business). Second, Managed Direct Sourcing (MDS), which is proactive pipeline planning and curation of contingent talent through embedded partners. Third, the rise of recruitment marketing – aligning corporate marketing with the talent team." *
TQ Solutions are giving us 🤩 quality
---
Founded in 2012, Preacta has evolved over the past 4 years into a true talent solutions consultancy, specialising within digital and tech markets. Preacta adopts a research led approach to talent intelligence, sourcing, and talent acquisition delivery, with a particular focus on hyper-growth scale-ups, they are the Solution partner to some prominent product tech companies (including tech giant Atlassian, who has been a partner since 2018).
Their uniqueness lies in their ability to provide both consulting expertise and specialist depth in recruitment markets, which enables them to leverage both strategic process and network depth in executing an experience to their partners. A unique offering to Preacta is their Talent Intelligence capability, helping Talent and People leaders develop and implement their talent management strategy end to end.
Attract: What is the key to attracting top tech talent?
Derek @ Preacta:
"Top tech talent have never had such a plethora of choice than they do right now. It is critical that companies are deploying a comprehensive talent strategy (both attraction and retention) that is underpinned by strategic sourcing, a competitive value proposition, and an efficient & engaging assessment framework. Most importantly, the business stakeholders need to be committed and aligned to the company's people and talent strategic objectives."
Preacta know how to spread the good energy 🙌
---
The Lab17 specialises in talent acquisition & development – building teams that hum – for tech companies who are either at the beginning of their growth journey, or at scale-up stage. Their services are specifically geared to these two types of partners.
For early-stage start-ups, The Lab17 team focuses on sourcing critical first hires and building the founding team, while establishing and developing the employer brand. They're all about helping partners to thrive in the start-up ecosystem. Our embedded solution, and strong in-house experiences focus on building a function that can scale, not just put a bum on a seat.
When it comes to more established tech companies looking to scale successfully and sustainably, The Lab17 works in-house (embedded) with partners throughout their growth journey. We're talking at least one onsite dedicated talent acquisition manager as an focused internal resource, helping to recruit, build talent systems and architecture and upskill in-house talent teams. With this level of service, it's no wonder that they count the likes of Shippit ,Skedulo and LinkTree as partners.
Attract: What do you consider best practice when it comes to sourcing talent?
Simon @ Lab17:
"Understand the unique positioning of the company, product, role and team to ensure you give yourself the best chance of securing the right person, for the right role at the right time."
The Lab17 have their 👉 on the pulse
---
Have you worked with any of these talent acquisition agencies? Jump over to our LinkedIn to join the convo!
*While these key trends are just snack-sized insights, TQ have a wealth of knowledge in these areas. If you're hungry for the 3-course lowdown, we'll be publishing an article (in conversations with TQSolutions) exploring these in depth. Hang tight!
---
Continue reading