Friends of attract: Jess Gibson-Jones from Talent Sourcing Collective (Part 1)
I sat down with Jess from the Talent Sourcing Collective (and also happens to be the Global Talent Sourcing Leader at Toll Group) and explored all things strategic sourcing and building talent communities.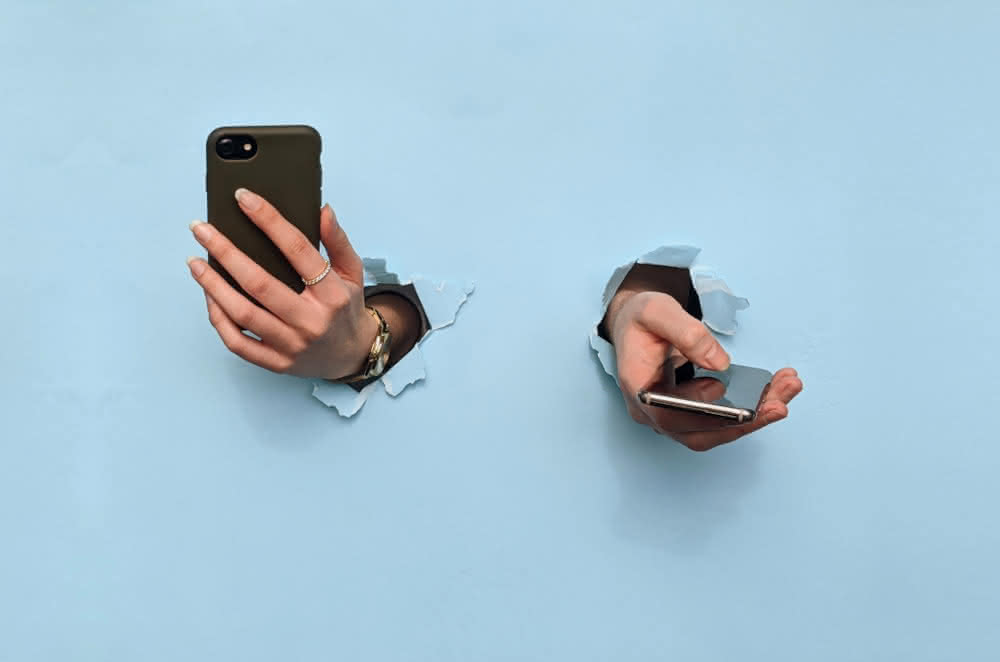 Jess created The Talent Sourcing Collective to add a fresh voice to the industry and provide new perspectives on recruiting approaches and metrics. The market is forever changing and it's important to challenge old ways, re-think our habits and leverage our creativity. We're stoked to learn from Jess and see a strong, female voice sharing her learnings with the broader talent space.
Jess had so much wisdom to share that we've split this piece in Part 1 and Part 2 (dropping next week).
Enjoy!
Edda: How did you establish yourself in the strategic sourcing world?
Jess: I was a country Armidale girl who moved to the big city for my first job. I started in agency recruitment as a coordinator for a finance desk and quickly realised I wasn't an admin person! I was much more interested in interviewing candidates on my own and following the recruiters around, I went a bit rouge sometimes haha and I was all of 21! I then became a recruitment consultant and really honed my skills. I think it's good to cut your teeth in agency, it builds speed, it builds resilience and you develop sales skills.
But after a while, I wasn't really enjoying the speed and competitiveness – and the fact that you didn't really get to see what happens after someone you placed goes into an organisation. I wasn't a top biller (although I wasn't too bad!) because I would spend too much time talking to my clients to better understand their long-term strategy. One day, a client of mine had an opening in their internal recruitment team so I made the jump. And that's where I learned the other side of recruitment; different pressures, stakeholders, commerciality and culture. And I loved it.
I have now been recruiting for the last 16 years across tech, finance, defense, logistics, as well as building practice sourcing functions. That's where I've started to specialise: Proactive talent sourcing function.
Edda: Proactive sourcing is a golden state that few companies get to, what's your secret sauce?
Jess: So we sit within the talent acquisition function in the broader HR department. Our role and objective is to build out a different way of going to market and finding the top talent that's critical to our company. We're working within three main areas that I've set up: Market Intelligence & Market Mapping, Building Talent Communities and Strategic Sourcing.
Within Market Intelligence & Market Mapping is connecting the market to the business. We report on what the market is doing and provide data insights on things that will influence hiring decisions, for example, talent supply and availability, so in terms of capabilities and locations, diversity within the market and the types of motivators across different demographics.
Within Building Talent Communities, our goal is to have 'talent on tap'. So we've looked through previous hiring data against things like talent supply, skill availability, future hiring projections and areas we are consistently recruiting in. For example, there are locations that are difficult for us to recruit in like regional Queensland and countries like Singapore, India, China and Malaysia. So these are locations that we have to build talent communities to reduce the friction when we need to fill roles in those areas.
The final area is Strategic Sourcing, which is where we need to go out and identify (or headhunt for lack of a better word) talent for active recruitment, right now. And that's where we're using a number of tools and techniques such as open web searching, community based searching and through sites like Linkedin Recruiter.
Edda: What are some of the challenges you face when building these strategic functions?
Jess: The challenge I'm having is being able to explain and articulate what the value proposition is for having a productive sourcing function. For example, how the narrative needs to change (not only in the market but also internally) on how we engage with candidates and pivoting away from the traditional "interviewing" processes. Also, getting the hiring managers on board with us to set up the infrastructure, the technology, the processes, the guard rails, how do we build the relationship between us and the recruiters so that the hiring manager has an optimal experience? And on top of that, how do we maintain an optimal candidate experience? But at the end of the day, I have the luxury of building a team with the right capability to be able to come on that journey with me. There's a lot to consider!
Edda: How do you build a talent community and balance the management of expectations from candidates? Are they receptive to being in a talent community while not immediately being offered a job?
Jess: Yeah, great question. It's all about candidate experience and expectation setting. So when you have an initial conversation with a candidate, they might say, "I'm in a role at the moment that I love, I'm not looking for a role right now but I'd love to stay in touch.". That's when you can essentially invite them into your talent community and say "I'm going to touch base with you once a month and send you interesting business related content and I'm going to talk to you about future opportunities." And over the next 6-12 months, you work to get them to buy into the brand.
Edda: What does the infrastructure look like to support the nurturing of a talent community?
Jess: We use Smart Recruiters as our CRM as well as our ATS. What we're building at the moment is a journey map and CRM tactics that support us in getting candidates to buy into our brand and learn more about us. For example, we have the fortune of having an amazing Employer Brand Manager who has built out a brand content calendar for the next 12 months, based on key pillars that are important to our candidates. The content is then sent out to these communities so they understand more about who we are and what we do. Once we have an active vacancy, we've already qualified that they're a right fit for us, but more importantly, they have bought into our value proposition. They know why they want to join us, it's just more about timing.
Edda: I love that idea, from a candidate perspective, of being able to pop your name down with companies where your values align and maybe in the future, the stars will align, and that company will tap you on the shoulder and let you know there's a job opening coming up.
Jess: Yes, and particularly for candidates coming off the back of the Covid market. It's tough attracting talent in a cautious market, candidates are still feeling really apprehensive and managing risk and (in terms of changing jobs) they want to align themselves with organizations that have the right brand and the right values. And when that timing aligns, they can feel confident that they've made an educated, thought-through decision that's best for them. And that's where recruitment needs to go, we still need our work to be based on relationships. The reason we need talent communities is because it's too late to build a relationship when you need to leverage one.
---
If you're picking up what Jess is putting down, you need to check out The Talent Sourcing Collective. Jess is releasing an online course *very soon* called Sourcing Guru. This is a course designed for recruiters to develop and finesse their proactive search and sourcing methods – to get a progressive edge in today's market.
To get notified when the Sourcing Guru goes live, you can put your name down here: Sourcing Guru
And to check out Toll's Talent Community site, click here: Toll Communities
We'll be back with Part 2 of Jess' interview next week talking all things creative sourcing channels, new-school metrics and how to get your boss on board with strategic sourcing.
---
Continue reading