Friends of attract: Nadine O'Regan from TQSolutions (Part 2)
And we're back with Part 2! Our interview with Nadine continues, this time exploring talent mobility, MDS and employer branding – some of the key ingredients of the future of talent acquisition.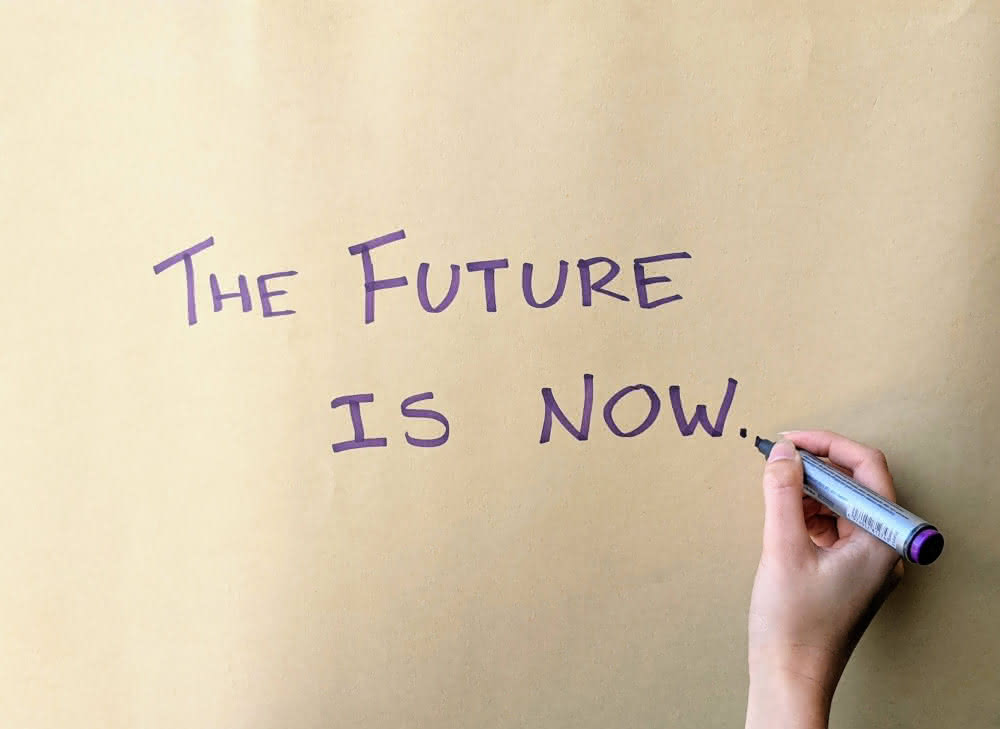 If you didn't catch Part 1 of the interview, click here.
Let's get into it!
Edda: TQSolutions have coined the 'TEaM' approach, can you explain it?
Nadine: We believe Talent 'Acquisition' functions, born out of necessity, will evolve and morph with a greater focus on Total Talent, Talent Engagement and Internal Mobility. This is the model we call TEaM and we see it as the future of our industry.
This is now a burning platform because we simply do not have enough skilled people available to do all the jobs currently out there since COVID closed the borders. A case in point – applications per job advert are at the lowest levels since 2012 – across every state and territory. In Feb 2021 applications per advert were 28.7% lower than in Feb 2020 and have dropped a further 13.8% in March.
The need to truly embed a talent mindset in a business has never been greater.
Edda: Diving into the future of the talent space, can you tell me about your approach to building talent mobility?
Nadine: More focus needs to be spent 'internally' with workforce visibility and mobility at the heart of talent functions – this is where significant opportunity is waiting to be realised (and talent waiting to be found). Essentially, we need to stop viewing talent as a supply chain and instead view it as an opportunity to unlock the human potential within the business. Wherever it resides; workers, temps, contractors, gig workers, a fresh perspective on talent will help us achieve the strategic objectives of the business. Ultimately, we will see companies innovate and transform their talent functions moving them away from the 'process engines' they have become.
We're talking beyond lateral moves or promotions. We're talking about stretch assignments, mini projects, gigs, opportunity marketplaces. Going beyond the traditional definition of mobility enabling companies to build the capacity of their people over time.
What businesses often get wrong about talent is they want to go and find someone who has done 10 out of 10 of the things on the job description – and that means going external. Rarely has someone internally done everything on the job description and wants to go and do it all over again – people seek career progression or a new challenge.
Recruiting someone who can do the job with their eyes closed is tempting, but who wants to do that? Where's the challenge? This also has a real impact on women. Research has shown that women will rarely apply for a role if they don't think they meet 10 out of 10 of the requirements, whereas men will apply and talk themselves up, even if they've got six or seven out of 10 requirements. So, you often have men go in and oversell themselves to secure these roles, and then they build their capability on the job. Whereas women are taking these small steps – so stretch assignments can help to even the playing field.
"You often have men go in and oversell themselves to secure these roles, and then they build their capability on the job. Whereas women are taking these small steps – so stretch assignments can help to even the playing field."

Nadine O'Regan, General Manager TQSolutions
We really need to think more broadly and strategically around building, buying and borrowing talent. Building capacity in the talent we have within – versus buying it from the outside or borrowing it from elsewhere. We saw this for example when Covid hit, and the airlines lent their talent to the supermarkets. And if you do need to buy talent, do you need to buy talent in the role that's vacant right now? Probably not, there's probably someone who could take a stretch assignment and grow their capability and then you're looking at buying talent in a completely different role – and perhaps a role that's easier to hire for.
Mobility also ties into succession planning. We know that an executive is going to stay in their role for three to five years. So who are we going to move into that role next? Who are the two or three people who we can build capability in and put them into structured assignments over the next three to five years so that they're ready to take on that role – rather than going and finding someone out in the external market where it's going to be difficult to attract someone? We do this more often at the C suite level, but we need to get better at doing this all the way down to the talent funnel.
Edda: Managed Direct Sourcing is a cutting-edge concept, can you take us through it?
Nadine: The biggest evolution when it comes to contingent workforce programs right now is the rise of Managed Direct Sourcing (MDS). MDS leverages your own employer brand to attract and curate a private talent cloud of contingent talent that is organised into highly segmented talent pools. By utilising an MDS Partner to market your employer brand, and with visibility of future hires, you are able to avoid third party staffing bill rates, leading to significant cost savings on an ongoing basis.
Because direct sourcing is more efficient and scalable than multi-agency staffing, companies can pay contractor markups up to 50% lower than typical staffing agency rates. With the right solution, you can easily scale your own Managed Direct Sourcing program to achieve 90%+ fulfilment rates within a short period of time.
Many companies, especially in North America, are already utilising MDS Programs, but locally it is still very early days. Facebook is probably the most talked about MDS solution in the market right now. In anticipation of this shift to MDS, we have built a turnkey, flexible, outsourced solution, using the experience and quality of TQSolutions for Talent Cloud Curation with LiveHire as the Talent Cloud technology provider, and CXC to payroll contractor talent on demand.
Edda: Recruitment marketing is on the rise, what's the opportunity?
Nadine: We are in a candidate market right now and this doesn't look to be easing in the next few years. The stats speak for themselves. Currently we're seeing record-breaking months of job ads posted in SEEK's 23+ year history. As comparisons to 2020 are not very meaningful, looking at April 2019 we can see that job ad volume is up 30.9% nationally. Adding to that, applications per ad are at the lowest level since 2012 – across every state and territory. We are seeing the same with hit rates for candidates proactively reached out to as low as 25%. The reasons for this include workers continuing to display a more cautious attitude to the job market, and the reduced labour supply impacting the ability to fill roles. In addition, candidates that previously didn't enjoy flexibility now have it and feel stronger loyalty to their employer – so flexibility and security are a key driver. To top it off, the skilled immigration visa talent pool we used to benefit from has significantly reduced due to Covid. With India, China, UK, US (across industry) being a key source of talent, until borders reopen this is not a candidate source we can leverage.
"Applications per ad are at the lowest level since 2012 – across every state and territory."

Nadine O'Regan, General Manager TQSolutions
No one knows how better to reach customers in competitive challenging markets than Marketing. So it is inevitable that we will see even more collaboration between Recruitment and Marketing.
Marketing teams know how to conduct market research and intel projects, how to run media consumption studies, how to build personas and journey maps, how to develop appropriate 'go-to-market' campaigns and how to position your company message in a compelling and relevant way to your target audience. They are likely to be able to help with careers site refreshes and identify opportunities for joint corporate brand / recruitment campaigns. In markets like these we really need a much closer alignment of our HR and Marketing functions, and if you do not have in-house marketing capability, engage someone externally, this will be a 'no-regrets' OPEX item.
Edda: The themes we've covered make the future look more fluid, collaborative and fulfilling for everyone involved. What's holding people back?
Nadine: Mindset. Leadership mindset is the biggest handbrake we see in the market when it comes to talent strategy. When talent is the number one priority for the leadership team, then we can make transformative change.
It's been such a pleasure to explore these concepts with talent guru, Nadine O'Regan. If you want to connect with Nadine, you can find her on LinkedIn here. Here's to the future! 
---
Continue reading