Love At First Flight: Traveling Through Startup Land With Travello
TLDR: Anyone can build a product but getting someone to actually use it, is an entirely different ball game.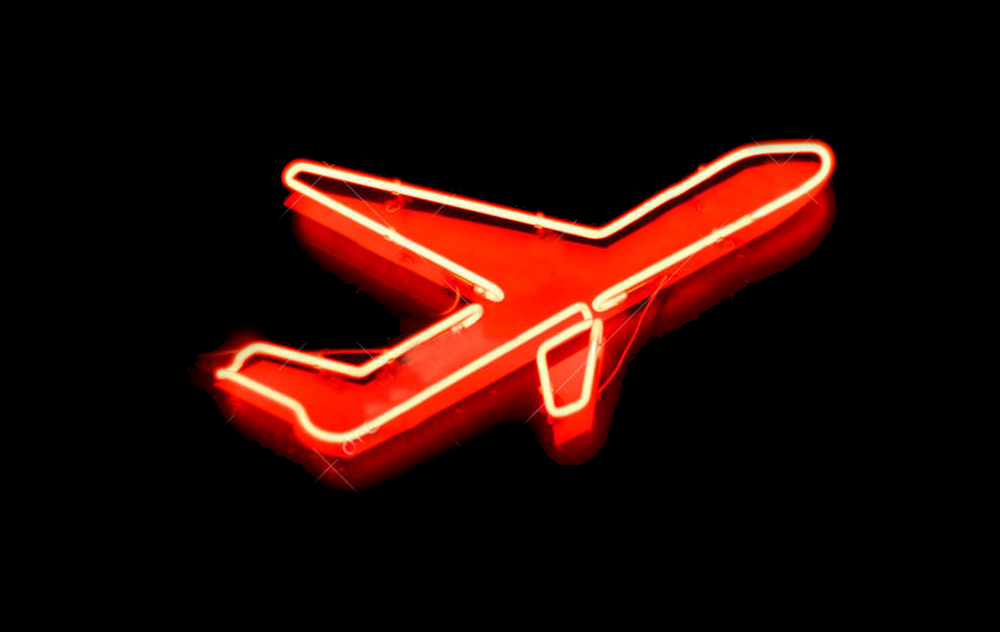 "Travel isn't always pretty. It isn't always comfortable. Sometimes it hurts, it even breaks your heart. But that's okay. The journey changes you; it should change you. It leaves marks on your memory, on your consciousness, on your heart, and on your body. You take something with you. Hopefully, you leave something good behind."

Anthony Bourdain

As the year winds down, this is the perfect time to turn your eat, pray and love dream into a reality 🌍✈️🌈
In fact Mark Cantoni, co-founder of Travello reckons,
"if you're thinking of traveling, just do it. It's the best bang for the buck when it comes to a return on investment for your mind and soul" #SpoilYourself
We sat down with Mark (one of the most worldly people you will ever meet) and co-founder of Travello to chat about his startup journey.
So Mark, what is Travello? 🌏
Travello is an app where travelers can connect at their destination in real-time. Explorers can link up with fellow travellers and share their photos and experiences whilst also imparting those sparks of wisdom which can turn a trip into an adventure ✈️.
We've also just launched an incentive program to reward users who consistently engage on the platform. The cool thing about the rewards program is that the points you accumulate on Travello have a tangible monetary value that can be redeemed to book experiences at discounted prices all within the app! 💸
And how did Travello get to where it is today?
I met Ryan Hanly, (our other co-founder) at University and in our mid-twenties and we both lived in London, worked, traveled and had a blast. A few years after we moved back to Australia, we re-connected and got chatting about our travel experiences 💭
We both reflected on how many amazing people we met along the way and all cool experiences we had got to share with them and thought,
"wouldn't it be cool if you were overseas and were able to find out who was heading in the same direction or there already and be able to meet up and share that overseas experience together."
Out of our conversation, we realised that most of the people we met and the experiences we shared were a result of our accommodation choices. When we stayed at hostels, we were surrounded by many like-minded travelers however, when we stayed in private accommodation, we weren't exposed to those opportunities.
So from that desire to connect travelers alike, Travello was born. We wanted to build a platform that helped bring those experiences online. We wanted to make it easier and more accessible for people to create shared experiences.
Now, we all know that hiring is one of the most important things to nail when it comes to building a business. What is Travello's hiring strategy?
At Travello, we put a lot of effort into making sure we have a strong employer brand in the market. We do this by consistently putting content out on our social media channels showcasing what we're doing and who the people are behind the company. I believe this exposure creates trust in the market as people can see for themselves that we're a fun and progressive company.

This supports our hiring strategy as we prefer to proactively approach candidates within our personal networks because if they have an idea of who we are as a business, they're more open to having that initial chat with us.
What about maintaining talent? How do you keep your team engaged?
One thing we hold dear to our culture is that we make sure the entire team has a say on what goes on with the product, we aim to include everyone in the development of Travello. It's something we've baked into our culture from the start and so it's really important to us that we keep that collaborative environment alive as we scale.
To create transparency and encourage involvement from everyone, we hold regular team meetings where the staff can offer their feedback, suggestions and input around what they would change or add.
We do one full team standup each week where all the different teams come together and share what they've been working on. Then at the end of each sprint, we have a showcase where everyone gets to show off what they've produced and get recognised for it, which is important for creating an open and collaborative environment.
When our staff take leave and go on their own adventures, we encourage them to use the app for themselves and they get a sense of satisfaction out of getting to use something they've created.
We also have a team fitness challenge in the office to ensure everyone is picture ready for all those travel pics! 📸
As a co-founder, what do you enjoy most about your job?
The best thing about my job is seeing people get value from Travello! It's really rewarding when you see people interacting, sharing content and making memories on there. Knowing that I had a part in that is quite special.
And what are your top 3 leadership principles that you abide by?
1️⃣ Be prepared to listen 👂
I think it's incredibly important to listen to those around you and to create a space for your team to be able to share what is on their minds. You don't have to act on everyone's feedback and opinions because that would be impossible but it's important to give people a space to share their thoughts and to let them know they've at least been heard.
At Travello, we don't have separate offices so we've created a physical environment in which we are always accessible which further encourages transparency and inclusiveness.
2️⃣ Setting a good example 🥇
Great work ethic has to be set from the top. When it comes to encouraging your staff to work efficiently, you have to do it first yourself!
Put your head down and get stuff done and show your employees what is expected of them, rather than telling them. Of course, work-life balance is important too, so when it's time to have fun, you can lead by showing them how to have a good time 😬🎉
3️⃣ Accepting that you can't please everyone 🤷‍♂️
Sometimes you just have to put your foot down and make a decision. Being a startup, you have to move fast and you just can't please everyone during the journey. As long as you're well informed about your decision, just go with your gut and run with it.
What's one thing you wish you knew when you started Travello?
That anyone can build a product but getting someone to actually use it, is an entirely different ball game.
Early on in our journey, it was heavily product-focused and then we realized that the hardest part was getting people to stay on the platform and consistently engage. Luckily, we tackled that challenge early on which has helped us build a program around encouraging users to come back, which has been great.
We also discovered early on the importance of engaging with our customers and injecting their feedback into the development of the product. We also made sure to back our decisions with data. Using a combination of the two has really helped us create an app that people love using.
Last question! Where is your favorite place to travel to during the festive season? 🎄
I'm from far north Queensland so I love going back there to catch up with friends and family, plus there's plenty of fun things to do there. Anywhere nice and warm to be able to relax and recharge is a great place to be during the festive season in my opinion!
And on that note, if you're going on an adventure want to meet amazing people on the way, make sure you download the app today! 🤩