Vanessa Raath on hunting the best talent
"I often say LinkedIn is responsible for dumbing down our whole industry. Because it's too easy."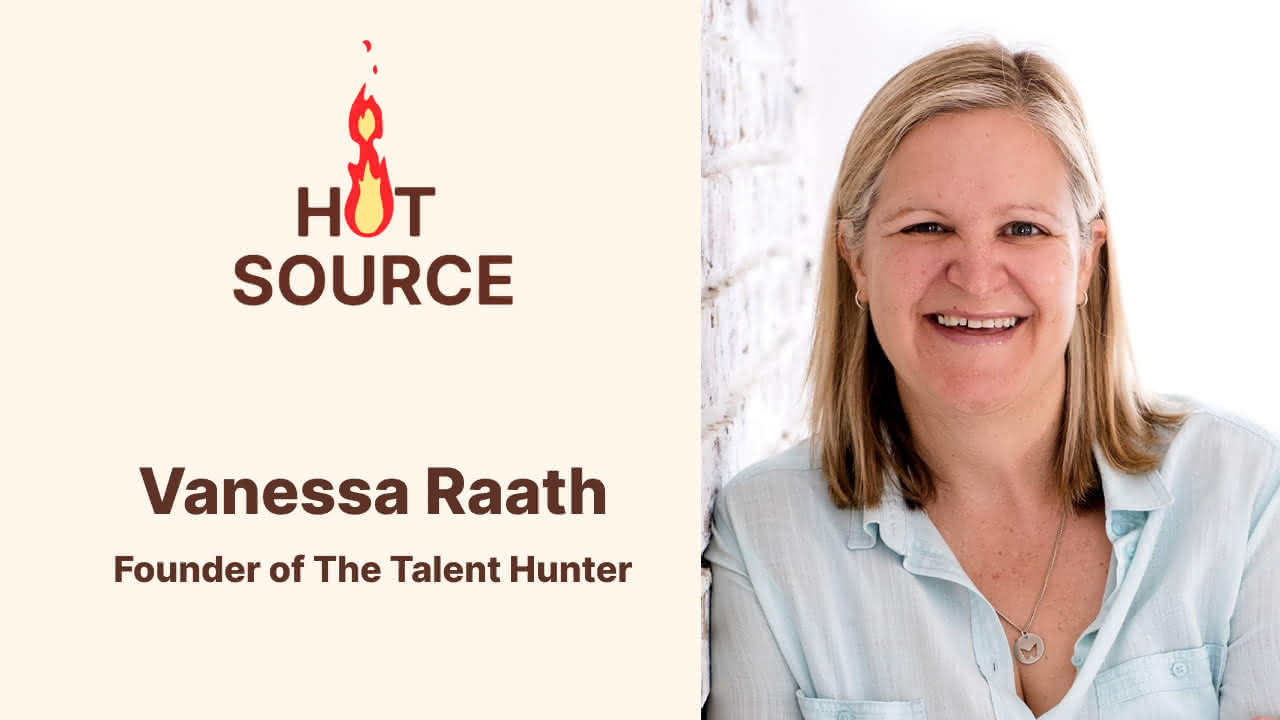 Vanessa Raath is the founder of The Talent Hunter and an ex-Scuba Diving Instructor. Based in South Africa, Vanessa teaches people within the talent industry how to hunt down and engage the best talent.
Vanessa joined Mike to talk about some of the strategies she teaches in her academy and tutoring, as well as about RecTech.
or listen on your favourite podcast provider
You've got to make sure you're messaging the right person, and if you want to see your response rates increase you have to start working on your personalisation.

Vanessa Raath
Vanessa's is a huge advocate for personalisation, and part of that comes down to ensuring that you're messaging the right people. She also shares strategies for finding the right people – including a GitHub hack.
I firmly believe you need dedicated sourcers on your team

Vanessa Raath
Vanessa acknowledges however, that for a 360 recruiter sourcing for the best talent and adopting the best engagement strategies can be particularly challenging. In her courses she teaches time-effective way to find candidates.
If you're new to sourcing, or want to start looking outside of LinkedIn Vanessa shares that the easiest first step is to do some research on X-Ray Search and how to write a boolean search string.
You can sign up to Vanessa's Online Academy here.
---
Listen on your favourite podcast provider.
Want more Hot Source? Subscribe to our Hot Source Newsletter so you never miss an episode!
---
Continue reading