Ash Ivory, Head Product At Outfit
TLDR: Don't be afraid to give the customer success team a call and ask for help.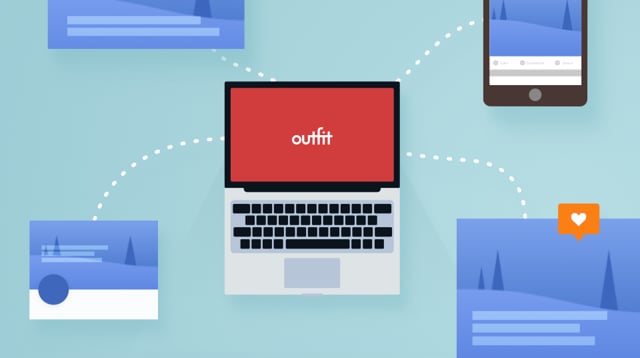 Ash Ivory is Head of Product at Outfit.io. She is responsible for leading the product team, the direction of the product and the product roadmap. Her role requires her to be autonomous and finds herself working across many different projects on a daily basis.
"Recruitment is one of my many tasks and for me, is one that is really important to get right and to be on top of at all times."
I by nature, am not very organised and so I have to work harder than most people to keep myself organised. Attract.ai's platform has helped me keep on track and gives me all the tools in one place to find and hire the best people."
"Through attract.ai, I've managed to hire a few really great people but alongside that, I've been able to connect with the wider UX/UI community which has also given me access to networks that I can then leverage in the future."
"I'm also a super visual person and so the unique talent pool view is really helpful to me as I'm able to see which candidates are drifting away from me and which ones I need to re-connect with, just from a glance."
However, throughout Ash's attract.ai journey, she also encountered a roadblock on her way.
"There was one feature in the product that helped you sort through candidates, however also required you to make a decision on the spot. I felt like I would have gotten more value out of if I was able to add certain candidates into a list that I could then revisit later when I had more time."
"I told the customer success team at attract.ai about my frustrations around this and in a matter of a few weeks, they had taken my feedback into consideration and created a solution for me which helped me immensely."
As a leader within the business, Ash is time-poor and so being able to minimize the time spent on recruitment was a priority for her.
"Although attract.ai helped us save thousands of dollars in recruitment fees, they also reduced the amount of time we would have to spend on hiring."

"One this I realised along the way is how powerful a genuine and personalized message can be but how long they actually take to write. The personalised outreach that attract.ai provides us is always considered and written in our tone which meant that I was able to cut the amount of time I would spend on outreach by a considerable amount."
Upon reflection Ash shares,
"Attract.ai has been incredible to work with. They're so much more than just a platform. They've helped us build out our HR function and the ability to call up the customer success team and have someone genuinely interested in finding the best solution to our problems is priceless."