ThreeBy3 x attract.ai
"attract.ai has been instrumental in helping us scale quickly this year." – Andrea Gibson, Community Manager @ ThreeBy3
Who are ThreeBy3?
ThreeBy3 is a strategic marketing firm, with a focus on providing analysis across a range of SMB and government clients. The team takes a data-driven approach to identify gaps between clients current strategy and long term goals. With ambitious plans to position their 9Boxes framework as the 'global language of marketing' their team of specialists are making waves among the Australian marketing space, and beyond.
As the company's customer base continues to expand, ThreeBy3 found themselves needing a robust talent solution to ensure they could deliver the strongest outcomes for their customers. After their current recruiting methods struggled to meet their business requirements, they sought the help of attract.ai to successfully scale their team.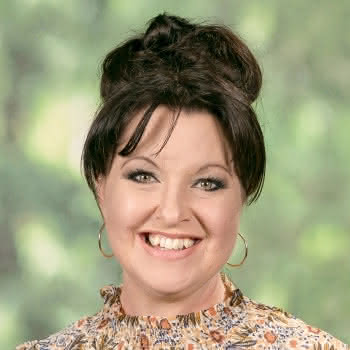 "attract.ai has been instrumental in helping us scale quickly this year."
Andrea Gibson, Community Manager ∙ ThreeBy3
We had the pleasure of speaking with Andrea Gibson, ThreeBy3's Community Manager, to learn more about the role attract.ai has played in their hiring success.
The Challenge
With significant growth on the horizon and a business model that requires consistent hiring to support exceptional customer experiences, the team had their work cut out. Andrea was tasked not only with recruitment, but also managing internal communications and systems – it was clear that it was necessary to pursue an efficient and scalable talent acquisition strategy.
Prior to joining attract.ai, the ThreeBy3 team was heavily reliant on inbound hiring from job ads and agencies – but the associated cost and quality concerns proved a challenge. The variable and project-based nature of growth made it difficult to effectively work with recruiting agencies.
It was prohibitively expensive for us to do it on a piece-by-piece or a retainer basis with a recruitment agency

Andrea Gibson, Community Manager @ ThreeBy3
Not only did the cost pose an issue, but the team felt as though total transparency and ownership over the top of funnel was needed to successfully fulfil their ad hoc hiring needs.
In our instance [recruiting] is not just a seasonal thing, we very much keep it as an ongoing part of our business because we are constantly onboarding new clients, so we need to be sure we have enough capacity to service them

Andrea Gibson, Community Manager @ ThreeBy3
The team could see that it would be necessary to bring the talent processes in-house to maintain control and visibility, whilst also minimising costs. Which is where their journey with attract.ai kicked off.
The Strategy
ThreeBy3's need for an in-house talent solution was clear, but without a dedicated function they needed to be resourceful. When the team first joined attract.ai they utilised the Attract Assist delivered leads. This aided in building out pipelines of consistently strong talent, which became the basis for their own sourcing.
After several months of utilising this model, they realised they would need to pick up the pace to ensure they were constantly meeting hiring targets. ThreeBy3 were one of the earliest adopters of the Attract Search functionality, which is where Andrea's role became instrumental in their success. The team had not initially planned on completing their own sourcing but made the switch in July of 2022, to great avail.
Even though it has added an extra dimension to what we were going to do … it has been very economical to use this method and we get to be more involved in the process

Andrea Gibson, Community Manager @ ThreeBy3
Andrea quickly saw the benefit, her ownership over the top of funnel process meant that the candidates who were being pushed through to hiring managers were always of the highest quality.
[With attract.ai] we can see from the get go if candidates have the kind of qualifications we are looking for, and then we can delve deeper to see if we want to pursue them further and reach out … [the platform] gives you a lot more control and makes it much more precise

Andrea Gibson, Community Manager @ ThreeBy3
With the support of attract.ai Andrea was in and sourcing exceptional candidates, despite being relatively new to the technical sourcing space.
The Results
In the time Andrea has been with ThreeBy3 they have been able to scale their headcount from 5 to 30. More than half of these hires were sourced via attract.ai.
The ThreeBy3 team quickly began to observe success compared to previous methods of recruiting. With attract.ai they can now take a proactive and strategic approach to securing talent via outbound recruiting. The engagement they've seen from candidates has been impressive (above 40% engagement for some roles), and owning the sourcing process has ensured that pipelines are consistently filled with standout talent.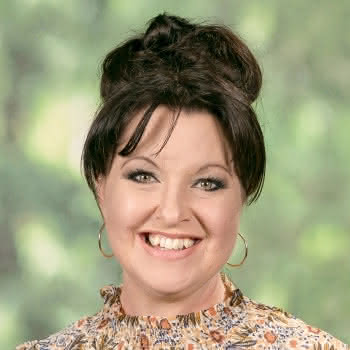 "Whenever we have needed to add to our team, we can almost guarantee that we will get a few good immediate responses - as opposed to when we put out LinkedIn ads. The success rate is far better using attract than a recruiting agency or ads."
Andrea Gibson, Community Manager ∙ ThreeBy3
Not only did the platform support the team in uncovering high-quality leads, but also provided a central location to house all of their recruitment activities. Hiring managers are easily able to collaborate within the platform to provide candidate feedback, share updates on interviews, and manage any personal referrals.
The other great thing is that we can keep all of our recruitment in one place – even if it is not someone we have sourced directly from the [attract.ai] platform … we can use the people we have and love to find more people like that

Andrea Gibson, Community Manager @ ThreeBy3
ThreeBy3 has now successfully managed to bring the majority of their recruiting in-house and built a platform to manage and plan their entire talent strategy.
The ThreeBy3 team has been able to efficiently build a scalable hiring engine to support their continued growth at a fraction of their previous spend. Additionally the candidates who have been hired via the platform are flourishing within the business.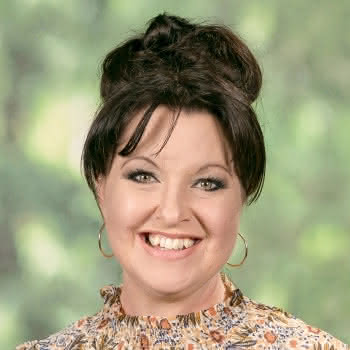 "I clearly remember the first person we booked for an interview, she's still with us and keeps going from strength to strength and it's fabulous to see. And subsequent people whom we have reached through attract searching have also taken off and flourished."
Andrea Gibson, Community Manager ∙ ThreeBy3
Sharing Success
With 14 hires successfully on-board, and several talent pipelines built out for the future, the team began to wonder how the platform could also be used to support their clients. The ThreeBy3 business model focuses on building effective strategies for clients, often meaning the team also assists in shaping and growing marketing functions. The platform has enabled ThreeBy3 to supply their clients with top-notch leads to assist in growth.
We have referred attract to other companies, but also used attract to help our clients grow their teams as well … it's easy for us to run the searching and send them candidates

Andrea Gibson, Community Manager @ ThreeBy3
Not only was attract.ai able to transform the way the ThreeBy3 hire and give them the tooling to own their top of funnel processes, they are now able to incorporate the platform in their core offering and pass this success onto their own clients.
Want To Learn More?
---
Continue reading