Friends of attract: Andrea Kirby from Talent Table
"We need to design our processes for inclusivity. As talent functions we should be looking at doing some human-design thinking around the recruitment process."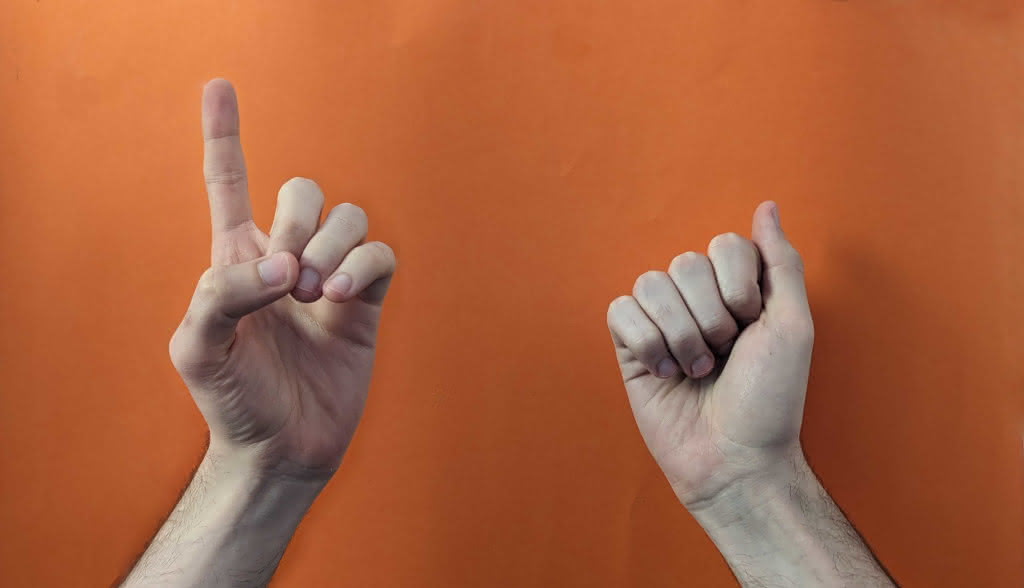 Andrea Kirby is the director and founder of Talent Table, which enables the Talent and HR community to nurture, grow and develop knowledge. They're well known for their fun-filled networking event Talentpalooza and Talent Think Tanks. Their latest events are focused on inclusive hiring and hiring people with disabilities.
Talent Table
attract: what inspired you to start Talent Table?
I came back to Australia in 2015 after being in England for 10 years. I didn't have any network and found that TA roles were not as senior, or well-paid as I wanted and I struggled finding a role because I was "too experienced" which often translates to "too old." At the time there was only ATC so I set about creating a strong TA community that was inclusive of all levels of TA.
Inclusive Hiring
attract: your theme for this round of Talent Think Tanks is on inclusive hiring. Why did you choose this topic?
We recently did a webinar with The Field – who are the job board for people with a disability. Huge, eye-opening stats and information came out of that so for me a discussion around inclusive hiring that relates to more than gender seems to be an important conversation to have.
According to the recent Indeed report, close to a third of organisations are not promoting DEI&B initiatives. With disability and LGBTQIA+ causes the least supported, particularly in areas like recruitment. There's a massive focus in DEI&B on gender, but what's quite interesting is there's a whole range of other talent pools that are untapped. If you're looking at something like gender you need to also then look at things like ageism. Women over 50 are some of the most marginalised in the workforce. With so many of us now working from home, tapping into the talent pool of people with a disability is a no-brainer.
The struggle for people with disability
attract: can you tell us more about the struggles of people with a disability when it comes to being hired?
94% of unemployed Australians with a disability report having difficulties finding work, and half of Australian managers have never hired a person with a disability.
They're some pretty amazing statistics, and the employment rate for people with a disability has remained unchanged for 28 years, so we're not improving in any way.
Everyone talks about the accommodations that you have to make to hire a person with a disability — what the office might look like, or tech that helps them in the workforce. What's interesting is that 88% of people with a disability don't need any workplace accommodations, they're actually able to work without us needing to do anything. So what is it stopping us from hiring people with a disability?
How can we improve?
attract: what can we do to improve?
The Melbourne Talent Think Tank did a workshop where we broke down the recruitment process and put ourselves in the shoes of people with a disability to think about some of the things we have to consider during the recruitment process.
Straight up people were saying things like "we have to ask if we have to make any accommodations during the interview process." But best practice would say that you can't ask that sort of stuff up-front because if you go on to reject that person you're the company up to all sorts of issues.
So we need to think about how we make our recruitment process more open without it having an impact on recruiters' decisions. I would say to the TA community apply for jobs on your website and apply with the lens of a person with a disability, and see if your ATS and process is inclusive and accessible for everyone.
We had recite.me come to Melbourne Talent Think Tank and talk about how the ability to have accessibility through your processes is really important. In our own career website research there was not one career website that had accessibility measures in place. What was even more staggering is that many at our Melbourne event had not heard of making your website accessible.
Other things to think about are your application forms needing to be a really seamless and positive experience, inclusive language when writing your job, and diversifying your communication channels that you use. It's also really important to train your Hiring Managers and interviewers on disability and inclusion.
Hiring carers
attract: often family members become full-time carers and then when they return to the workforce they struggle to be employed. What can we do to help them?
It's similar to mothers returning to the workforce. I think we need to open our minds up to the skills that those people have developed along the way, they've been dealing with places like Centrelink and NDIS. There's a massive skill set that they've picked up there.
It's about looking wider at their skills, and not pigeon-holing them into a caring role. These people may have trained for something and then gone into a caring role later in life and had a career interrupted. Flexibility in work is also important, since they may still have some caring responsibilities.
---
Resources
If you'd like to learn more about how to tap into this talent pool and make your hiring process inclusive, the Talent Table still has a few tickets left for inclusive hiring, you can get your tickets here for Sydney, Brisbane & Perth, or contact Andrea: andrea@talent-table.com.
You may also be interested in these resources:
Talent Table's unlocking the power of disability-inclusive hiring webinar with The Field.
The Field – a job site that connects candidates with organisations committed to inclusive hiring.
Recite.me – be more inclusive online with a range of tools including their accessibility scanner.
Australia's Institute of Health and Welfare's report on people with disability in Australia.
Indeed's championing change: Progress and opportunities for building inclusive workplaces report.
---
Continue reading