Nearmap x TQSolutions x attract.ai
When TQSolutions and Nearmap approached us to optimise their top-of-funnel activity, we knew it would be a winning collaboration. It's always a pleasure to work with companies who are leaders in their field, bringing a fresh perspective to the table.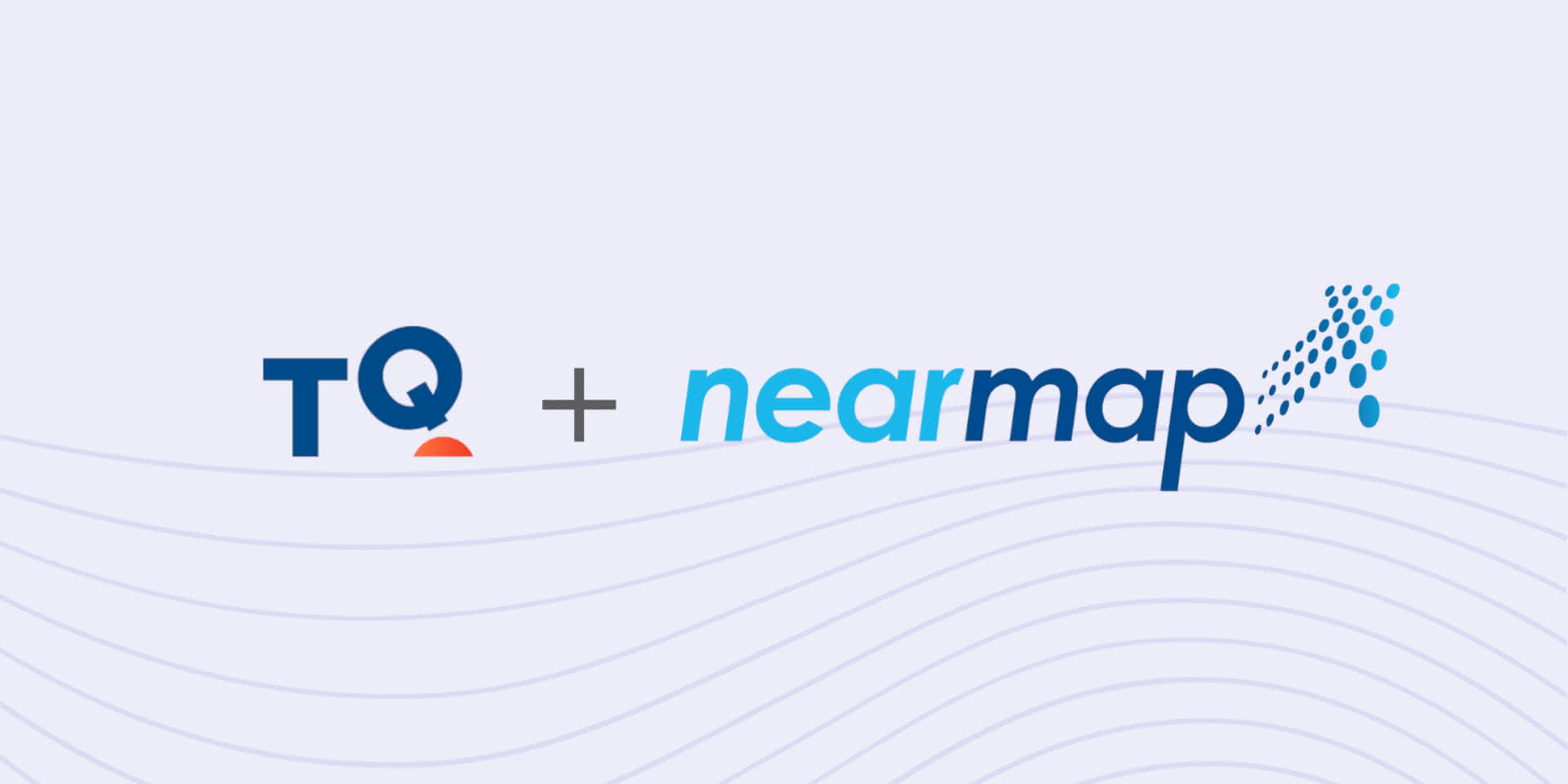 Background
Nearmap used attract.ai to source candidates, with strategy and expertise from TQSolutions.
Nearmap is a global leader in aerial mapping technologies. Named one of the world's 10 Most Innovative Companies of 2020 by Fast Company, they are (literally) shaping how people view the world.
TQSolutions is regarded as one of Australia's leading consulting and advisory firms for talent acquisition, engagement and mobility (TEaM) related projects. Their unique approach has captured the attention of ANZ, Deloitte, Australia Post, Kmart and Lion, just to name a few.
And here at attract.ai, we've developed an AI hiring engine that optimises top-of-funnel volume, quality, diversity and engagement. We balance the power of AI to source exceptional candidates and a human in the loop who ensures quality and the feedback cycle. We also build engaging outreach and help you put DEI at the heart of your hiring strategy.
This was a unique collaboration: TQSolutions provided a talent expert to oversee the Nearmap hiring process, and attract.ai sourced quality candidates, filtered BYO candidates and generated hyper-personalised outreach messages.
"Upon hearing about this solution and seeing the demo it was evident attract.ai was a game changer. Due to the next phase of our growth strategy, Nearmap had an immediate need to place a large number of tech talent into their Sydney operations. Prior to hearing of attract.ai we had conducted and cultivated a list of around 100 profiles but faced the daunting task of reaching out to all candidates with the hope they would in fact reply. The attract.ai solution allowed us to cull the profiles based on key indicators of being open to a new career opportunity. Their technology reduced a vast amount of administration in the candidate search process, and allowed the Talent Specialist to focus on the important aspects of the process of meeting and validating the talent identified through the process. The communication and reporting was second to none and I appreciated the way the team at attract.ai acted as an extension to the TA team. Overall an excellent partnership for this project and a partner for the future."
James Freer, Senior Director Talent Acquisition ∙
The Challenge
We're in a tough market. With our international borders closed, we've seen a slowing of technical talent coming from overseas, coupled with a domestic talent shortage, hiring is no walk in the park.
"The talent market is very challenging - there are a lot of companies competing for a small pool of people. By using attract.ai, we were able to talk directly to individuals who are not actively seeking new roles and had the opportunity to pitch our opportunities to them. It was an important channel for acquiring new talent."
Simon Cochrane, Nearmap ∙
Nearmap has seen impressive growth over the last 12 months, which meant they had roles to fill asap. They were looking for a scalable solution where they could forward-plan, embed a strong talent strategy and start building a healthy pipeline for the future. TQSolutions was able to support them through talent mapping, proactive planning and a roadmap to successful hires in the short and long term. Working with talent experts like TQSolutions can help you define a sourcing strategy while coaching and cultivating a talent mindset along the way.
"The attract.ai platform was an amazing experience, it helped us hire two engineers but more than that, we actually built a lot of market presence. People either know everything about Nearmap or know nothing at all - so we were able to build awareness in that middle group. The hyper-personalised messages became a branding exercise for us."
Neeraj Kumar, Talent Acquisition Specialist, Nearmap ∙
The process
TQSolutions placed a TA expert into the Nearmap team to lead the immediate and long-term hiring strategy.
Next, attract.ai sourced 200 candidates to fit within Nearmap's criteria, provided pipeline infrastructure and tooling, as well as personalised outreach messages for candidates. Nearmap also leveraged the BYO feature to bring in over 100 of their own candidate leads.
The Nearmap Hiring Manager was brought into a collaborative outreach approach. This was a highly beneficial activity as it provided the candidate with a second point of contact, boosting reply rates by 33%. It was also an opportunity for the Hiring Manager to share technical information about the projects they are working on, which felt personalised for the candidate.
"The most valuable thing I found with using attract was the ability to use a mechanism that sorts all the candidates; change states, add notes and reminders. If I'm just using Linkedin, I may have sent 200 messages but I don't remember even 10 names from it. So having all the names in one place was great. Second, being able to send a personalised message on Linkedin in just two clicks. That was amazing. When we usually take half an hour to send 20 outreach messages, the task was done in 10-15 minutes, which is super quick."
Neeraj Kumar, Talent Acquisition Specialist, Nearmap ∙
We worked closely with the Nearmap team to tweak their search parameters, narrow in on the messaging approach and keep making improvements to our platform to support their workflow. Our Customer Success Managers, Matt and Nick, met with Nearmap on a weekly basis to ensure success through their hiring drive. The main benefits that Nearmap enjoyed were:
Reduced time to send outreach messages by at least 50%
Ability to handle high-volumes of candidates (300+) and track who you've reached out to
The infrastructure to facilitate a collaborate outbound approach between the TA and Hiring Manager (this boosted engagement by 33%)
"The attract.ai team were meeting with us regularly and were very quick to respond to our feedback. They made tweaks to our messaging style and introduced new features they were working on that helped improve our workflow."
Simon Cochrane, Nearmap ∙
The outcome
Here's the outcome we achieved for Nearmap:
Average cost per hire: $6,000
Talent Pipeline: 26 vetted and engaged candidates for future hiring
Total Savings vs. average agency spend: $44,000
"We made 2 hires - a Senior Engineer and an Engineering Manager. This is definitely cheaper than going via a recruitment agency. We also have a lot of candidates that expressed interest in the role but didn't feel they were ready to make the switch yet. We will be reaching out to them again as soon as we start our next round of hiring. "
Simon Cochrane, Nearmap ∙
Beyond the numbers
We love helping people save money. But we're also on a mission to support teams in building strong relationships with exceptional talent. When you build genuine relationships with your talent community, you're setting yourself up for future success.
"Are we staying in touch with our future hiring pool? Absolutely yes. We had a lot of silver medalists - candidates that are really good but not at the right level yet, and we are staying in touch with them. It's great to know that we have an active community to tap into in the future."
Neeraj Kumar, Talent Acquisition Specialist, Nearmap ∙
Attract.ai looks after your immediate hiring needs – whilst setting you up to nurture your relationships with candidates well into the future. We provide the infrastructure and expertise to make the leap into a proactive hiring strategy, in a talent short market our value add is to help you develop talent on tap, whenever you need it.
---
Continue reading